CHRISTINA SCHEUNEMANN photography • about
__________________________________________________________________________________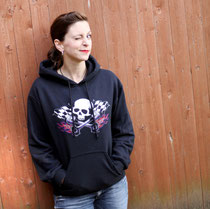 ... some words about me: 
i grew up with analog photography, my first camera was a pocketcam. my parents gave it to me to take photos on a school trip and since then, i am addicted! during my time on board cruise vessels, this dependence grew intensely. and there are times i do not feel complete without a camera in my hands.
i love to shoot while traveling but also people and company portraits are my faves. and if you have a special vehicle, motorcycle, car or maybe plane - i will look for a special angle to fix it in an artistic photo.
I am working for fliegermagazin, a magazin for private pilots now for more than 15 years and did learn practical flying in a pinch-hitter course. I enriche the magazine with my photos while shooting travel reports and airplanes on the ground & in the air. My photos can also be seen on several fliegermagazin-covers
_______________________________________________________________________________
vita
born on May 6th 1972 in Hamburg, Germany
apprenticeship in photography 1991 - 1994
photographer on cruise vessels 1995 - 1998
since 1999 freelance photographer next to employments at photolabs, advertising agencys and magazines/publishing houses
since 2003 working for fliegermagazin, a magazine for private pilots
_______________________________________________________________________________
@ work